Sex Dolls: A Brief History
As the predominant UK reseller for luxury state-of-the-art, ultra-realism sex dolls and AI fembots, we boast the cheapest reseller prices, and ship all over the world.
Due to the on-going advancements in technology, sex dolls have certainly come a long way since their original creation, and are clearly not just another passing adult fad.
Back in ancient times, around 8AD, the mythological and legendary Pygmalion sculpted himself a woman from ivory, and he fed, bathed and slept with her. With so much devotion, it's not surprising that he ended up falling in love with his beautiful carved creation.
Between the 11th and 12th centuries nude ladies where often carved into the architectural structure of churches and other religious places. Worshippers caressed the naked breasts of the carved icons because they believed that they possessed healing powers that warded off evil spirits.
During the 15th century, sailors often carried a female doll, made from scraps of clothing, on long voyages so that they could 'pass the time' in a pleasurable way! This seafaring sex doll was further adapted and developed, in the 1930s, and adopted as a relaxation aid by Japanese and German sailors.
At the height of WWII, the top secret Nazi Borghild Project encouraged German soldiers to use sculpted sex dolls for pleasure, so that they could combat the rising spread of syphilis.
The 1980s dramatically helped to elevate interest in sex dolls. Sex Objects Ltd created the first sex robot, and named her 36C (no prizes for guessing why this name was chosen!). This love bot had a microphone and a 'voice' that allowed her to give verbal responses to speech.
The now well known term 'gynoid' was first coined in 1985, by the Sci-Fi writer Gwyneth Jones in her fantasy fiction novel, Divine Endurance.
Two years later, all prohibitions on obscene or indecent items, in the UK, were lifted following a lengthy courtroom battle. The legal proceedings began after a company attempted to import a large consignment of sex dolls into the UK.
In 1995, the Love Ewe offered an alternative adult entertainment option. The novelty inflatable sex toy quickly became a hit accessory for rampant stag nights.
In 1997, Canadian actor Mike Myers gave us the term 'fembot' while starring as the International Man of Mystery, Austin Powers, in the movie of the same name.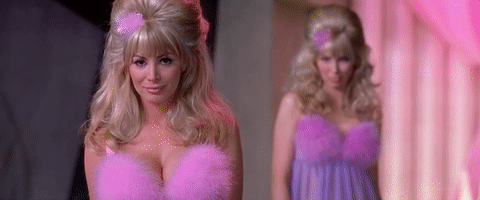 In 2010, the True Companion company developed the high-end silicone sex fembot, Roxxxy. The state-of-the-art alternative lover featured advanced artificial intelligence that could be programmed for learning.
Today, MrSexDolls is continually exploring the latest advances in robotic technology in order to develop the impressive range of fully customisable and life-like contemporary love dolls, for your optimal enjoyment. The very latest anatomically perfect, ultimate sex dolls are available for you to browse and purchase, with worldwide shipping options.